---
SHUKLA Mod Hip is an accessory system, intended to be used with the SHUKLA Hip Mallet & Strike Plate Frame instrumentation. The system includes multiple tip configurations for universal compatibility with any modular hip stem.
Strike Plate Frame and Mallet combo makes extraction simple, effective, and fast. -----PLEASE NOTE: The Strike Plate Frame and Mallet are not part of the SHUKLA Modular Hip system. They are included in the SHUKLA Hip system.
Extraction force remains inline with the implant, reducing risk of fractures.
T-Handle easily tightens the Modular Hip Stem Extractor and locks onto the implant.
Four different specialized tip configurations for matching proximal geometry of modular hip stems.
Reduces the need to perform an osteotomy significantly.
---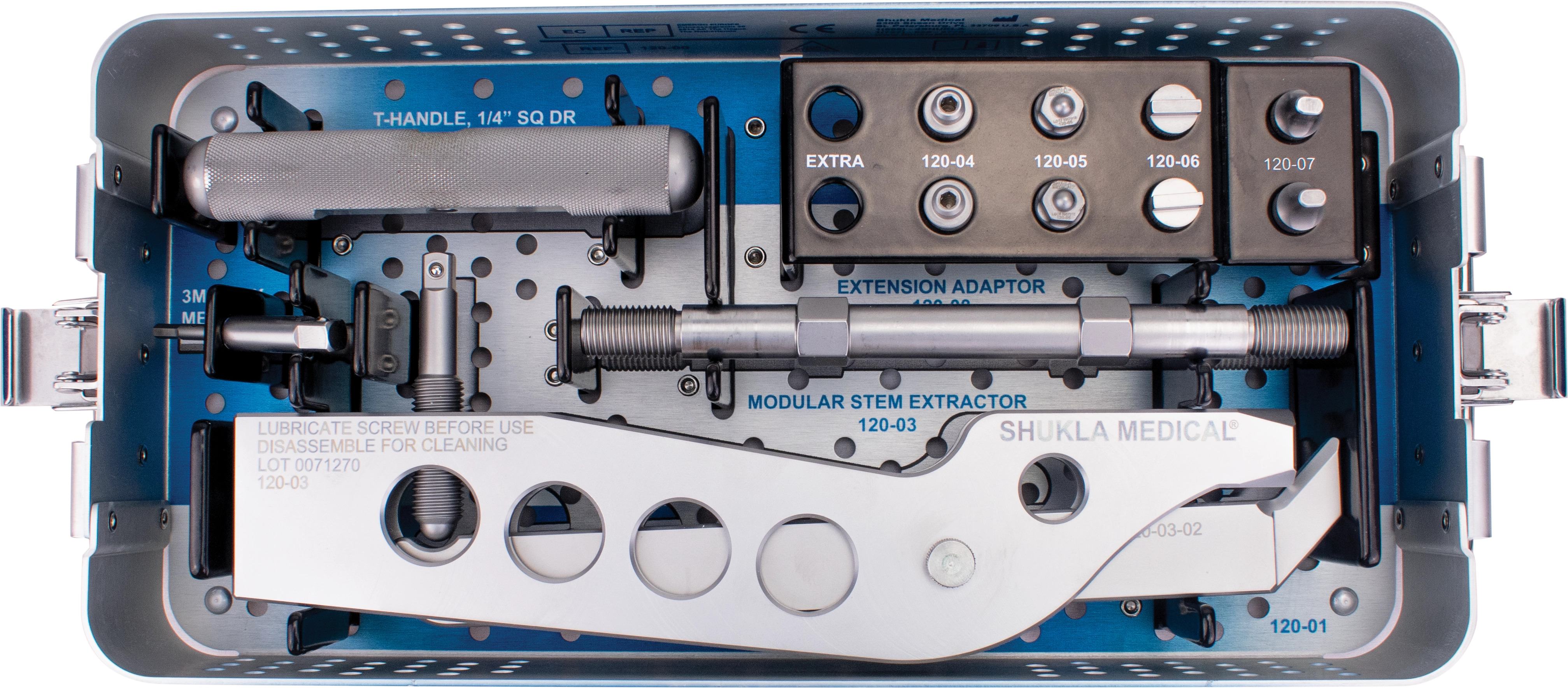 ---
---
---
---
Product Guide: SHUKLA Modular Hip (S9HIP-MOD)
Surgical Technique Guide: SHUKLA Modular Hip (S9HIP-MOD)
Shukla Medical Limited Warranty
Cleaning and Sterilization: Instructions